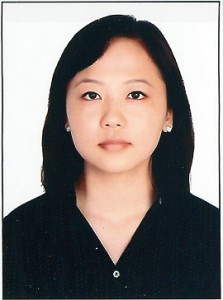 Divya Shakti Mahajan
Msc Student
Chimie ParisTech
PSL University
Laboratory for Inorganic Chemical Biology
+33 1 44 27 56 04
divya.mahajan@gassergroup.com
Divya was born in Chandigarh, India. She has Bachelors in Biotechnology and Masters in Forensic Science and Criminology from Panjab University, Chandigarh, India. She is currently pursuing Master 2 Molecular Biology and Biochemistry (Functional and Structural proteomics) from Pierre and Marie Curie University, Paris.
In addition to her scientific pursuits, she is a voracious reader and language enthusiast. In her free time, she loves to scribble and enjoys theatre arts.
Publications
[1]     Forensic anthropological examination of lip-print pattern types among northwest Indians subjects: A pilot study (2016), JS Sehrawat , Divya Shakti, Journal of Indian Academy of Forensic Medicine, Article DOI : 10.5958/0974-0848.2016.00113.5.
Corrigendum J Indian Acad Forensic Med. January – March 2017, Vol. 39, No. 1, Page 100: As per the first author, the List of Authors for the Article: "Forensic Anthropological Examination of Lip-Print Pattern Types among Northwest Indians Subjects: A Pilot Study", published in the 38(4):449-454 of the Journal is amended as : – 1 J S Sehrawat, 2 Divya Shakti 1 Assistant Prof. Dept. Anthropology, Panjab University, Chandigarh 2 Institute of Forensic Science and Criminology, Panjab University, Chandigarh.