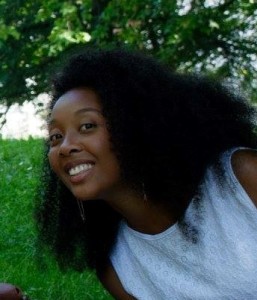 Mazzarine Dotou
Msc Student
Chimie ParisTech
PSL University
CNRS
Institute of Chemistry for Life and Health Sciences
Laboratory for Inorganic Chemical Biology
+33 1 44 27 56 04
mazzarine.dotou@gassergroup.com
Mazzarine was born and raised in Dakar, the capital of Senegal. In this West African country, she completed her middle and high school in sciences. During the last year of high school, in 2015, she got interested in chemistry and biology.
For her studies, she decided to move to France and completed a double bachelor in both those domains at the University of Grenoble Alpes. She decided to move to Paris for her master to have more opportunities: she entered in 2018 the master of Chemistry and Life Sciences of Paris Science et Lettres (PSL) University.
She is now completing her master and decided to join the Gasser group for an internship on the use of Ru(II) complexes in photodynamic therapy against cancer.
During her spare time, she likes reading, cooking (a lot) and traveling around the world.