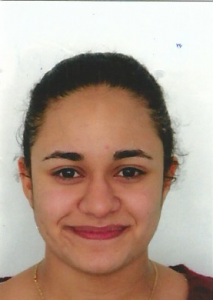 Nancy Soliman
PhD Student
Chimie ParisTech
PSL University
CNRS
Institute of Chemistry for Life and Health Sciences
Laboratory for Inorganic Chemical Biology
+33 1 44 27 56 04
nancy.soliman@gassergroup.com
Nancy was born near Paris in 1994. She grew up in Le Kremlin-Bicêtre, a commune in the southern suburbs of Paris where the famous Bicêtre Hospital is located.
She attended Pierre and Marie Curie University (UPMC) in Paris where she received a BSc in Chemistry in 2015 and a MSc in Chemistry with a major in Polymer Science in 2017. She did her Master's thesis at Institut Galien Paris Sud – UMR 8612 where she worked on the design of thermoresponsive polymer nanoparticles for drug delivery applications under the supervision of Dr. Nicolas Tsapis and Dr. Julien Nicolas. She, then, wanted to pursue interdisciplinary research at the interface of polymer science and biomedical science. For this purpose, she decided to join in October 2017 the research groups of Prof. Christophe Thomas and Dr. Gilles Gasser at Chimie ParisTech, as a PhD student to work on the synthesis of biodegradable polymers for photodynamic therapy. This project is funded by Cancéropôle and Région Île-de-France.