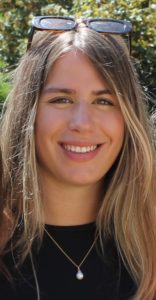 Apollonia Kalamatianou
PhD Student
Chimie ParisTech
PSL University
CNRS
Institute of Chemistry for Life and Health Sciences
Laboratory for Inorganic Chemical Biology
+33 1 85 78 41 53
a.kalamatianou@chimieparistech.psl.eu
Apollonia was born and raised in Athens. She obtained her BSc in Chemistry at the University of Patras in 2021 and then she completed her MSc in Chemistry and Life Sciences in 2023, at PSL University in Paris. During her Master 2 internship, she worked in the Gasser/Cariou group on the development of novel antifungal agents. She is currently a PhD student in the same group working on the development of anti-infective organometallic drug candidates. In her spare time Apollonia enjoys doing sports and attending cultural events.