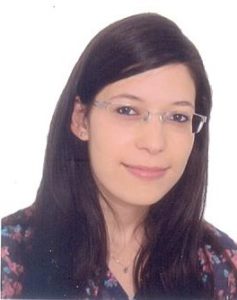 Asma Mani
Exchanged PhD Student
Chimie ParisTech
PSL University
CNRS
Institute of Chemistry for Health and Life Sciences
Laboratory for Inorganic Chemical Biology
+33 1 44 27 56 04
manii.asmaa@gmail.com
Asma was born in Monastir, a coastal country in Tunisia. She obtained the National Degree in Industrial Chemistry Engineering from the National Institute of Applied Sciences and Technology in Tunisia. Now, she is working on her PhD degree in the same institute in collaboration with other laboratories abroad.
Last year, she enjoyed spending a three months internship at the LCC in Toulouse (France) working with the team of Eric Manoury. It was a valuable experience, knowing great persons and dealing with ligand synthesis. Currently, she is in Paris to start a new four months experience with the Gasser Group at Chimie Paris Tech.
She enjoys travelling, watching movies and listening to music.