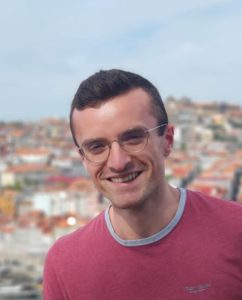 Corentin Ludwig
PhD Student
Chimie ParisTech
PSL University
CNRS
Institute of Chemistry for Life and Health Sciences
Laboratory for Inorganic Chemical Biology
+33 1 85 78 41 53
corentin.ludwig@chimieparistech.psl.eu
Corentin grew up in Alsace (Sélestat) and graduated from high school there. He moved to Paris to begin an undergraduate program in Physics and Chemistry. He received his Engineering Degree from l'école Polytechnique, France, in 2022, where he majored in chemistry at the interface with biology. Then, he graduated in molecular chemistry (M2 MoCHI) from Institut Polytechnique de Paris and Université Paris-Saclay in 2023.
In 2023, Corentin joined the Gasser group to begin his PhD working on the development of organometallic anti-Leishmanial drug candidates.
Corentin enjoys many sports (mainly Handball, running and hiking) and likes to play the guitar and the bass guitar!
Award
Major award for research internship, department of chemistry, école Polytechnique.
Publications
[1]    Schiltz, P., Gao, M., Ludwig, C. and Gosmini, C. (2023), A Simple Preparation of Alkylzinc Reagents Compatible with Carbonyl Functions. Adv. Synth. Catal., https://doi.org/10.1002/adsc.202300450.
[2]    Ludwig, C. and Xie, J. (2023), The Growing Field of Photoswitchable Macrocycles: A Promising Way to Tune Various Properties with Light. ChemPhotoChem, https://doi.org/10.1002/cptc.202300126.