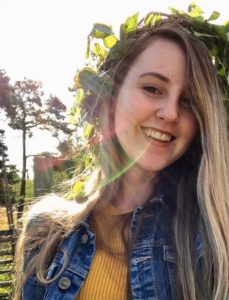 Diana Melis
PhD student
Chimie ParisTech
PSL University
CNRS
Institute of Chemistry for Life and Health Sciences
Laboratory for Inorganic Chemical Biology
+33 1 44 27 56 04
diana.melis@chimieparistech.psl.eu
Diana was born and raised in Durban, South Africa and attended university in Cape Town. In 2016, she obtained her BSc in Chemistry and Human Anatomy & Physiology at the University of Cape Town. This was followed by a BSc (Hons) degree in 2017 and an MSc in Chemistry in 2019 at the same university. These were obtained under the supervision of Assoc. Prof. Gregory Smith, with her research focusing on the synthesis of cyclometalated iridium(III) quinoline-triazole hybrid complexes as antiplasmodial agents. In 2020, she began her PhD degree with Prof. Gilles Gasser at Chimie ParisTech and Dr Andrew Burgoyne at SCK CEN in Belgium. Her research focuses on the development of water-soluble Re-chelating ligands for 188Re-based radiopharmaceuticals.
In her spare time, Diana enjoys dancing, particularly ballet, as well as travelling and exploring the world. She also loves cooking and trying new food and cuisines.
Awards
2018 – 2019: Harry Crossley Research Fellowship from the Harry Crossley Foundation
2018: Alistair Stephen Award for the Best Honours Project in Chemistry (UCT)
2017:  Freestanding and Innovation Honours Scholarship from the National Research Foundation
2016 : WA & Gordon Jolly Prize for the Best Practical Performance in Human Biology: Regulation & Integration (UCT)
2014: University of Cape Town Science Entrance Scholarship
Publications
Almendras, Y. Huentupil, N. Novoa, P. Roussel, Melis, G. Smith and R. Arancibia; Trinuclear Ni(II), Pd(II) and Cu(II) complexes containing the 2-hydroxy-benzaldehyde-ferrocenyl-sulfonylhydrazone ligand: Synthesis, structural characterization and antiplasmodial evaluation, Inorg. Chim. Acta, 2019, 496, 119050.
Stringer, D. Melis and G. Smith; N,O-Chelating quinoline-based half-sandwich organorhodium and iridium complexes: synthesis, antiplasmodial activity and preliminary evaluation as transfer hydrogenation catalysts for the reduction of NAD+, Dalton Trans., 2019, 48, 13143-13148.
Melis, C. Barnett, L. Wiesner, E. Nordlander and G. Smith; Quinoline-triazole half-sandwich iridium(III) complexes: Synthesis, antiplasmodial activity and preliminary transfer hydrogenation studies, Dalton Trans., 2020, DOI: 10.1039/d0dt01935f.