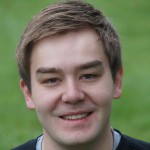 Johannes Karges
PhD Student
Chimie ParisTech
PSL University
CNRS
Institute of Chemistry for Life and Health Sciences
Laboratories for Inorganic Chemical Biology
+33 1 44 27 56 04
johannes.karges@gassergroup.com


Johannes was born in Fulda, a nice and old city in Germany. During the school he became highly interested in science which resulted in finishing school with focus in the subjects Chemistry and Physics. After school he studied Chemistry at the Philipps-Universität in Marburg. Johannes completed his Bachelor degree working on the influence of chirp effects during a femtosecond laser ionisation in the group of Prof. Dr. Weitzel in 2014. Afterwards he obtained an Erasmus scholarship and decided to continue his studies for one semester at the Imperial College in London. There Johannes was working on the synthesis of bioinorganic Quadruplex-DNA binders under supervision of Prof. Dr. Vilar. He soon realized his passion for this branch of science and therefore focused his remaining studies in the area of chemical biology and pharmaceutical Chemistry. Johannes completed his Master degree working on the design and synthesis of Protein-Arginine-Methyltransferase inhibitors to fight cancer in the Center for Tumor Biology and Immunology in Marburg in the group of Prof. Dr. Diederich in 2016.
Based on his great interest in laser applications and the use of bioinorganic substances for medical applications he decided to join the Gasser group in November 2016. He is currently working on the development of new photosensitizers for Photodynamic therapy to fight cancer.
Apart from Chemistry, he enjoys doing sports, travelling and tasting good dishes.
---
Awards
2014 Erasmus scholarship for the Imperial College in London.
2015 Deutschlandstipendium scholarship by Philipps-Universität Marburg and Clariant GmbH.
---
Publications
[1] N. Reusch, S. Griebe, J. Karges, K.-M. Weitzel, Photoionization Yields in Intense fs-Laser Fields – A Systematic Investigation of Chirp Effects, Zeitschrift für Physikalische Chemie, 2015, 229(10-12), 1729-1746.