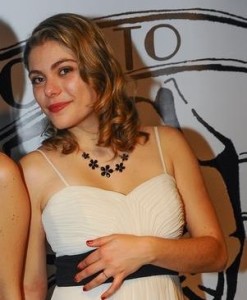 Maëlle Baude
Msc Student
Chimie ParisTech
PSL University
CNRS
Institute of Chemistry for Life and Health Sciences
Laboratory for Inorganic Chemical Biology
+33 1 44 27 56 04
maelle.baude@gassergroup.com
Maëlle was born near Paris in 1995, she then moved to Vienna, Austria where she completed middle and high school. She came back to France for her studies. During prep classes (Classes préparatoires aux grandes écoles) she discovered an interest in chemistry and chose to continue her studies at Chimie ParisTech, an engineering school for general chemistry. She is now conducting her Master's thesis between the Thomas and Gasser groups working on the use of metal complexes in PDT.