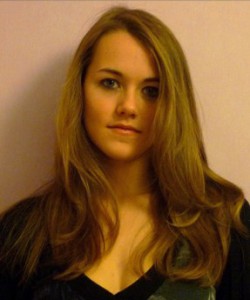 Marie Flamme
PhD Student
Chimie ParisTech
PSL University
CNRS
Institute of Chemistry for Life and Health Sciences
Laboratory for Inorganic Chemical Biology
+33 1 44 27 56 04
marie.flamme@gassergroup.com
Marie was born in Thionville, a small city in the north east of France. During the French "Classes préparatoires aux grandes écoles" she discovered her strong interest in chemistry. In 2014 she moved to Paris and started to study chemistry at Ecole Normale Supérieure where she received a Master of molecular chemistry.
In 2017, Marie decided to join the Hollenstein group (Pasteur Institute) and the Gasser group for a PhD thesis. She is currently working on the biological screening of aptamers for applications in photodynamic therapy against cancer.
During her free time, she enjoys horse riding, playing the piano and travelling.
Publication
[1] M. Flamme, P. B. Cressey, C. Lu, P. M. Bruno, A. Eskandari, M. T. Hemann, G. Hogarth, and K. Suntharalingam, Chem. Eur. J., 2017, 23, 9674-9682.