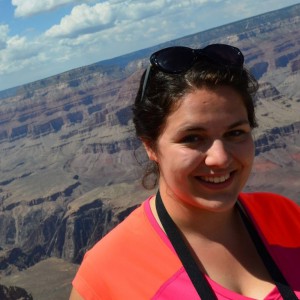 Marta Jakubaszek
PhD Student
Chimie ParisTech
PSL University
CNRS
Institute of Chemistry for Life and Health Sciences
Laboratory for Inorganic Chemical Biology
+33 1 44 27 56 04
marta.jakubaszek@gassergroup.com
Marta was born and raised in Bystrzyca Kłodzka – a picturesque, small city in Poland.
In 2008 she started studying biotechnology at Wrocław University of Science and Technology. She obtained her Bachelor of Engineering degree in Biotechnology in 2012 working on a project entitled "development of synthetic method for the preparation of active esters aminophosphonic acid derivatives of general formula NHS-LnXaaP(OAr)2".
She then received a Master of Engineering degree in Molecular Biotechnology and Biocatalysis working on the isolation and evaluation of IgY antibodies specific to epitope 2 of BLCA-4 protein. During her master studies, Marta also participated in the Visiting Research Graduate Traineeship Program for Polish Master Students at the University of Virginia. For one year, she carried out experiments in the Christopher Stroupe' laboratory in the United States working with HOPS complex and SNARE proteins.
In October 2014, after graduation, Marta decided to join the laboratory of Dan Foltz at the University of Virginia as a research and laboratory technician. There, she mainly worked on recombinant proteins that helps reconstructing essential chromatin and centromere complexes in vitro. In 2015, she moved with the Foltz Laboratory from Virginia to Illinois. At Northwestern University, she started to manage the lab and work with Ruvbl1 and Ruvbl2 proteins and the assembly of centromeric chromatin.
With a strong interest of learning more on chemical biology, Marta decided to join the Gasser group as a PhD student in 2017. In Paris, she is currently working to understand how novel PDT photosensitizers are exerting their action.
Apart from science, Marta enjoys traveling, reading books and cooking new recipes.
---
Patent Application
[1] IgY polyclonal antibodies specific for BLCA-4(5-21) protein, process of preparation and use thereof, Marta Jakubaszek, Agnieszka Łupicka-Słowik, Maciej Walczak, Kamila Bobrek, Andrzej Gaweł, Stephane Boivin, Marcin Sieńczyk, Renata Grzywa, February 2013, Registration number P4022797.