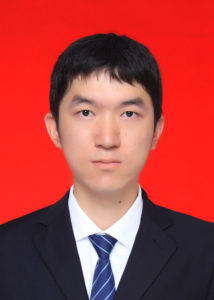 Shuai Zhong
PhD Student
Chimie ParisTech
PSL University
CNRS
Institute of Chemistry for Life and Health Sciences
Laboratory for Inorganic Chemical Biology
+33 1 85 78 41 53
shuai.zhong@chimieparistech.psl.eu
Shuai was born in Hunan, China. He obtained his BEng from Hunan Institute of Engineering. Then, he joined the Deng group under the guidance of Prof. Huawen Huang for his master's research at College of Chemistry, Xiangtan University, where he recived his MSc in 2022.
Currently, he is a PhD student focus on the Organic and Organometallic Chemistry at Chimie ParisTech, PSL University.
Shuai likes listening to all kinds of music, doing some sports, traveling and enjoying nice food and drinks!
Publications
[1]    Shuai Zhong, Zhiwei Zhou, Feng Zhao*, Guojiang Mao, Guo-Jun Deng, Huawen Huang*. Deoxygenative C-S Bond Coupling with Sulfinates via Nickel/Photoredox Dual Catalysis. Org. Lett., 2022, 24, 1865.
[2]    Shuai Zhong, Guo-Jun Deng, Zhiqi Dai, Huawen Huang*.Visible-Light-Induced 4CzIPN /LiBr System: a Tireless Electron Shuttle to Enable Reductive Deoxygenation of N-Heteroaryl Carbonyls, Org. Chem. Front, 2021, 8, 4419.