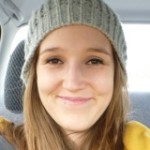 Taylor Bickerton
Master Student
Room 34-H-42
+41 44 635 46 85
taylor.bickerton@gassergroup.com


Tayla was born in Melbourne, 1993. Tayla graduated from the University of Melbourne with a Bachelor of Science, majoring in Chemistry in 2013.
She is currently doing her Honours in Pharmaceutical Science in the Graham group at Monash University, exploring the development of photo-activatable nanoparticle-based therapeutic agents in collaboration with Gilles Gasser from the University of Zurich.