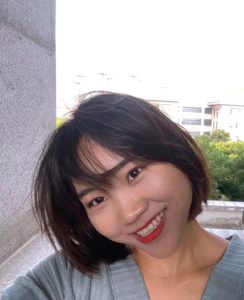 Zhimei Xiao
PhD Student
Chimie ParisTech
PSL University
CNRS
Institute of Chemistry for Life and Health Sciences
Laboratory for Inorganic Chemical Biology
+33 1 85 78 41 53
zhimei.xiao@chimieparistech.psl.eu
Zhimei was born in Jiangxi, China. She obtained her bachelor's degree from Wenzhou Medical University in 2019. Then she received a master's degree in medicine from Xiamen University in the summer of 2022.
In the fall of 2022, she will begin her PhD study with Prof. Gilles Gasser and Dr. Bich-Thuy Doan at Chimie ParisTech. Her research focuses on the specific delivery of metal complexes to cancer cells.
Zhimei likes hiking, experiencing new things, being in nature, enjoying foods.
Awards
2021:    CSC Fellowship.

2022:    France Science Excellence 2022–2023 Scholarship.
Publications
[1]    Xiao Zhimei, Zuo Wenbao, Chen Luping ,  Zhao Yiling*, Zhu Xuan*. A H2O2 Self-Supplying and GSH Depleting Nanoplatform for Chemodynamic Therapy Synergetic Photothermal/chemotherapy. ACS Applied Materials & Interfaces.2021 13 (37), 43925-43936